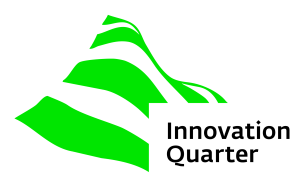 InnovationQuarter/ UNIIQ
Invest & Innovate in the greater Rotterdam – The Hague area
InnovationQuarter is the regional economic development agency for the Province of Zuid-Holland. Their mission is to strengthen the regional economic structure by stimulating the innovation potential of this unique delta region. In close collaboration with all major corporations and many SME's, educational and research institutes as well as government organisations, they align the efforts required to design a brighter tomorrow
InnovationQuarter provides access to capital for innovative companies in the greater Rotterdam – The Hague area, at various stages of growth. They have three funds:
IQCapital the biggest € 100 million investment fund that finances disruptive companies and sustainable projects that realise CO2 reduction, improvement of air quality and a reduced use of raw materials;
UNIIQ a € 29 million seed fund, focused on the proof-of-concept phase to bridge the riskiest phase from concept to promising business, powered by the European Union;
ENERGIIQ is a fund for financing the commercialization of proven energy innovations that leads to CO2 reduction. The € 35 million fund is powered by the Province of Zuid-Holland.