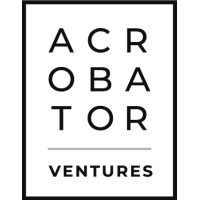 Acrobator
An operator-led fund with a home in Amsterdam and Kyiv/Tbilisi
Acrobator Ventures partners is is a pre-seed/seed fund bridging East and West by partnering with founders ready to scale internationally.
Acrobator's sweet spot is B2B(2C) software companies with data-intensive business models. They use their knowledge in understands growth marketing, AI/ML and the value of data to help you grow.
Their typical initial investment size ranges from €0.2-1.5MN initial check. With the possibility to follow-on to pre-IPO via SPVs.